Commerce Point Office Campus
SAN DIEGO
The project consists of the renovation of the Commerce Point Office Campus located on Sherman Street.
The Commerce Point is comprised of multiple two-story office buildings, totaling 98,000-square-feet, located at the intersection of Interstates 8 and 5. The project was acquired and the new ownership implemented their plan to reposition the asset in the marketplace. The scope of the renovation and improvement work included the demolition of the buildings' existing second floor glazing systems, followed by the renovation of both buildings to include a new glazing systems, as well as roof and parapet construction throughout.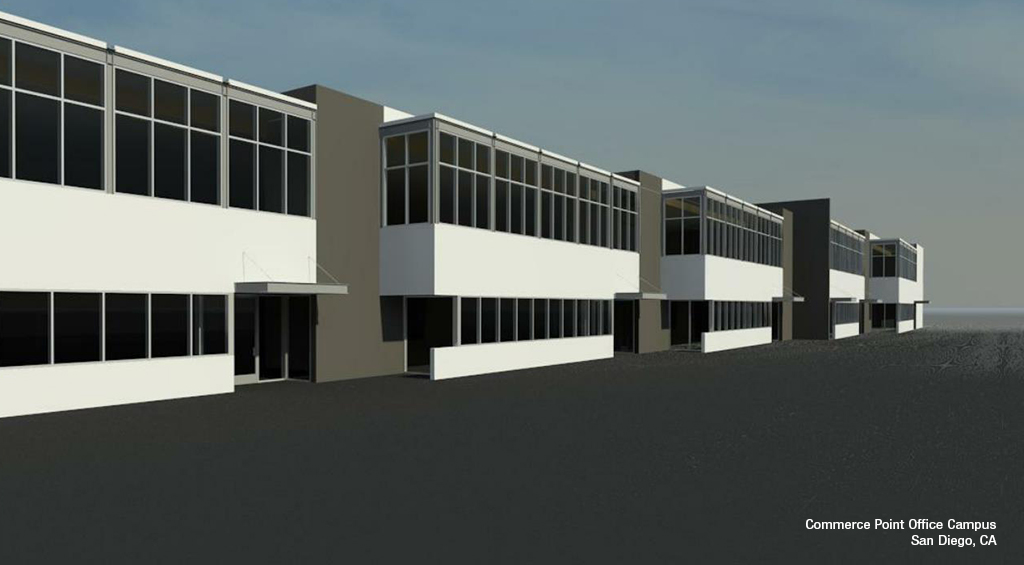 Looking for something similar?
That's great to hear. We understand this can serve as a great starting point to understanding your vision, but we'll work with you to make sure your project results in something genuine and something unique.
Send the team at Dempsey Construction a Message!
We love hearing from you!  Whether you want to send over a message regarding a new building, start an estimating process, or help us put together a bid, you can always send us a message from this form throughout the site, or give us a call direct. We can't wait to hear from you.