HOLIDAY INN BAYSIDE
SAN DIEGO
Located near the San Diego International Airport, the 47,000sf Holiday Inn Bayside Hotel addition will add 57 rooms and over 11,000 sf of office/conference space to the existing hotel.
A stand-alone addition to the existing property, the hotel will service a growing number of visitors and business travellers. The four-story structure includes special interior finishings, noise mitigating materials, and a unique design that compliments its prominent location close to the waterfront.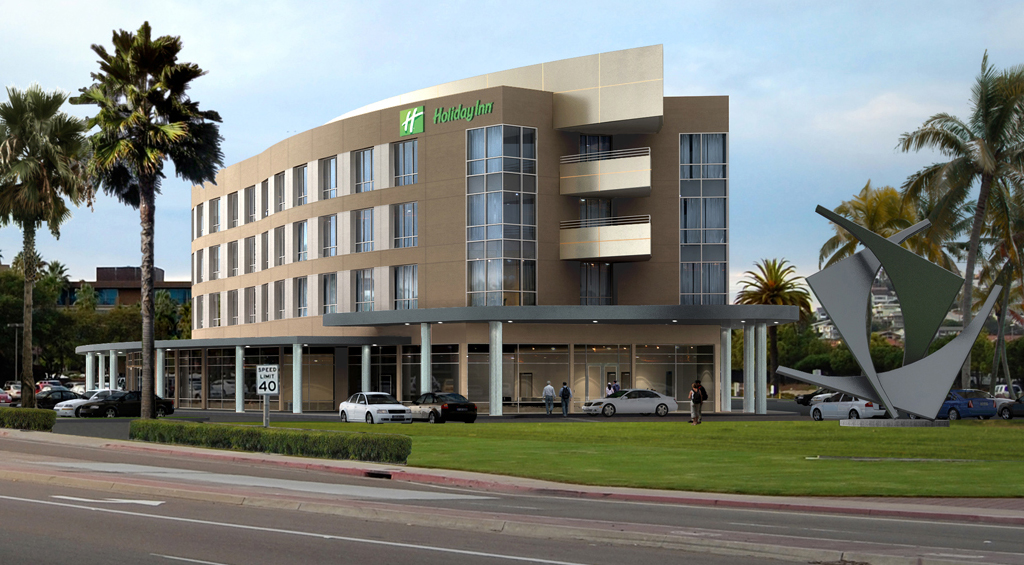 Looking for something similar?
That's great to hear. We understand this can serve as a great starting point to understanding your vision, but we'll work with you to make sure your project results in something genuine and something unique.
Send the team at Dempsey Construction a Message!
We love hearing from you!  Whether you want to send over a message regarding a new building, start an estimating process, or help us put together a bid, you can always send us a message from this form throughout the site, or give us a call direct. We can't wait to hear from you.