The Grace Tower project consists of the renovation of a 15-story, 168-unit, residential apartment complex.
The scope of work includes the complete interior renovation of all of the residential units, lobbies and common corridors. Specific interior improvement work includes the abatement of hazardous materials, retrofit of the existing sewer system, ADA upgrades and complete renovation of all residential units including new kitchen and appliances, new lighting, carpet and paint and new exterior glass storefront systems. Exterior improvements include significant hardscape improvements including new concrete walls, ramps and landscaping.
Project construction took place while the building was 100% occupied. Residents vacated the units on a daily basis and returned at the end of the day. Careful planning and coordination was implemented to develop a sound phasing and logistics plan to allow for construction to take place while remaining fully functional.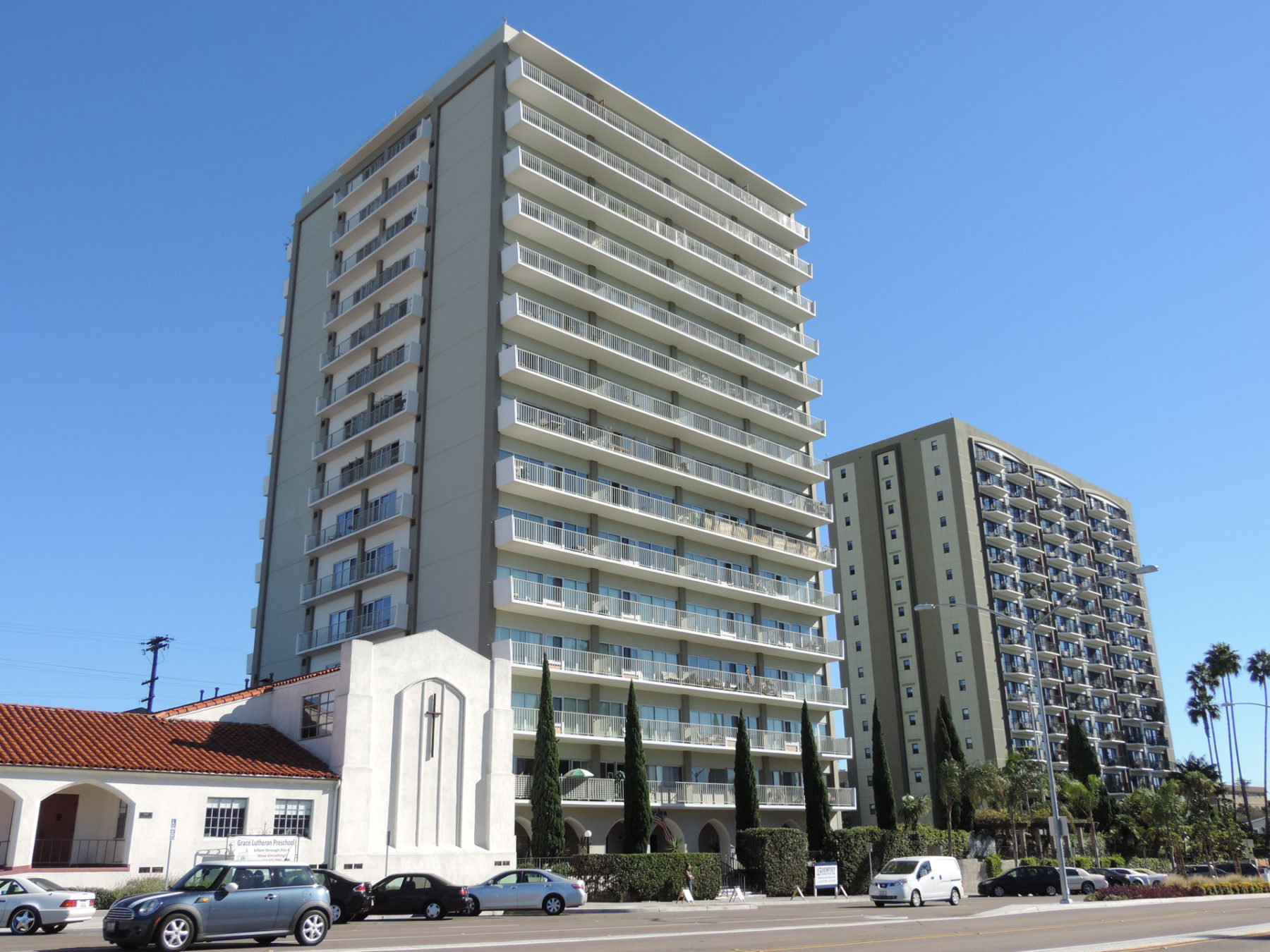 Looking for something similar?
That's great to hear. We understand this can serve as a great starting point to understanding your vision, but we'll work with you to make sure your project results in something genuine and something unique.
Send the team at Dempsey Construction a Message!
We love hearing from you!  Whether you want to send over a message regarding a new building, start an estimating process, or help us put together a bid, you can always send us a message from this form throughout the site, or give us a call direct. We can't wait to hear from you.