Preserving the Past: Mariners Medical Arts Renovation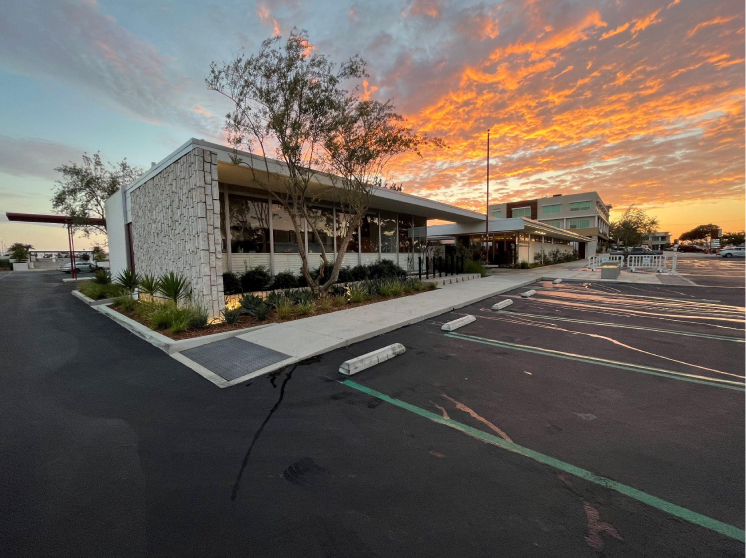 Originally completed in 1963, the Mariners' Medical Arts building was designed and framed by American mid-century architect, Richard Neutra (who worked with Frank Lloyd Wright for a period). Dempsey Construction completed a full exterior renovation of the property including new landscaping and hardscaping, water features that resemble the original design, and reinforced structural elements to withstand the coastal salt air. Each structural modification completed was integrated into the original architectural design from Richard Neutra.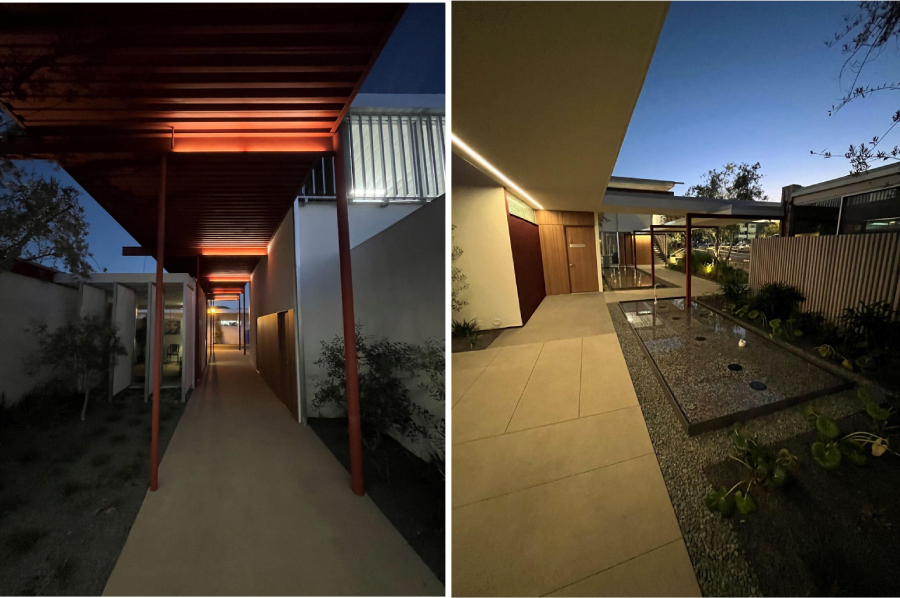 All the concrete sidewalks on the property had to be removed and replaced to meet current ADA requirements. This was completed in strategic phases to ensure each of the active tenants had uninterrupted access for their patients.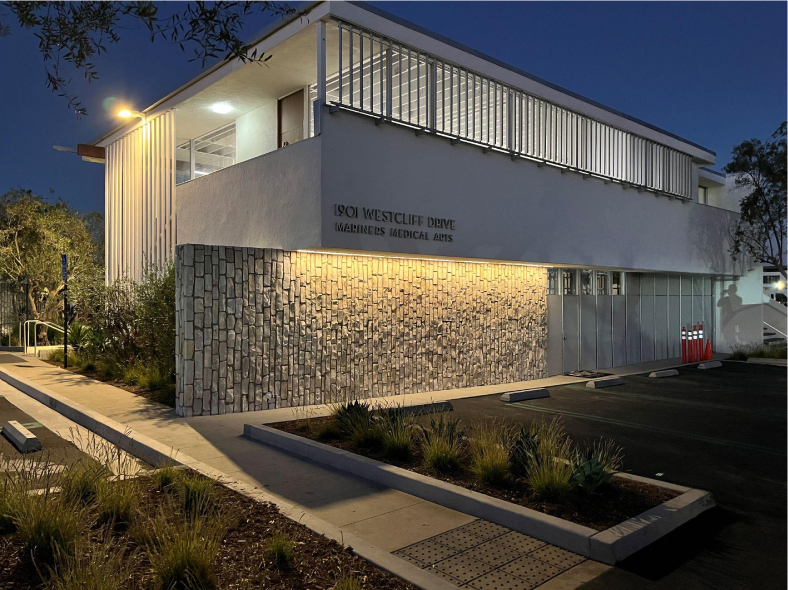 As this pavement replacement process was underway, it was discovered the existing cast iron storm drain system was failing due to age. The entire storm drain system was redesigned during construction to include a centralized sump pump to drain the site. The scope additionally included the inclusion of new roof screens, demolition of the current asphalt parking lot, coverings for car parking along with storage cabinets and a new electronic building directory.